---
About
---
Our team has extensive experience in Banking & Finance industry that helps us in providing unparalleled service to our customers and hence we pride ourselves being called Flawless. We take the stress away from the whole tedious process and make it a simple, hassle free experience which is simply Flawless.
We have vast panel of lenders, which enable us to provide multiple flexible options for our customer and be highly competitive.
We can help even if you have credit defaults, bankruptcies as all applications are considered, subject to meeting the responsible lending guidelines.
We can do equipment finance with 1 day old ABN's.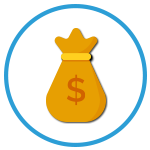 We are your One Stop Financial Shop.